Woodlands are very proud to have been awarded our first International project in 2015, Phase AMS06 of the Microsoft Data Centre in Middenmeer (north of Amsterdam) Holland.
In the planning process of this prestigious project, we had collaborative discussions on how we could introduce innovative measures focusing on ways to reduce time, disruption to site services and safer working practices. When carrying out our installations we avoid the need for live working, enabling a Semi Permanent installation rather than the traditional Temporary services.
Having then been awarded the next phase AMS07 we introduced that innovation, the Plug & Play system for our distribution units, a first for our industry, that enabled us to alter the electrical panels to suit the clients request for change within the Data Centre. The Plug & Play system fully conforms to the BS & CE Standards providing RCBO Protection.
With the challenge of heat & humidity within Data Centre buildings during construction, we developed & designed a bespoke 24/7 fully monitored EZE client user interface monitoring system to protect the permanent installation from condensation.
Through communication with our client we have designed a tailored, fully compliant safe working installation, that will enable us to use the same principals on our other International projects.
We are currently pursuing projects in Ireland, Belgium & France.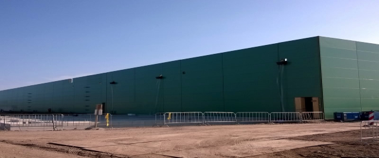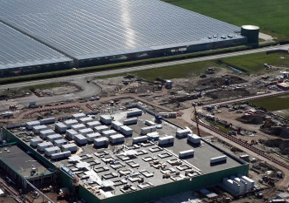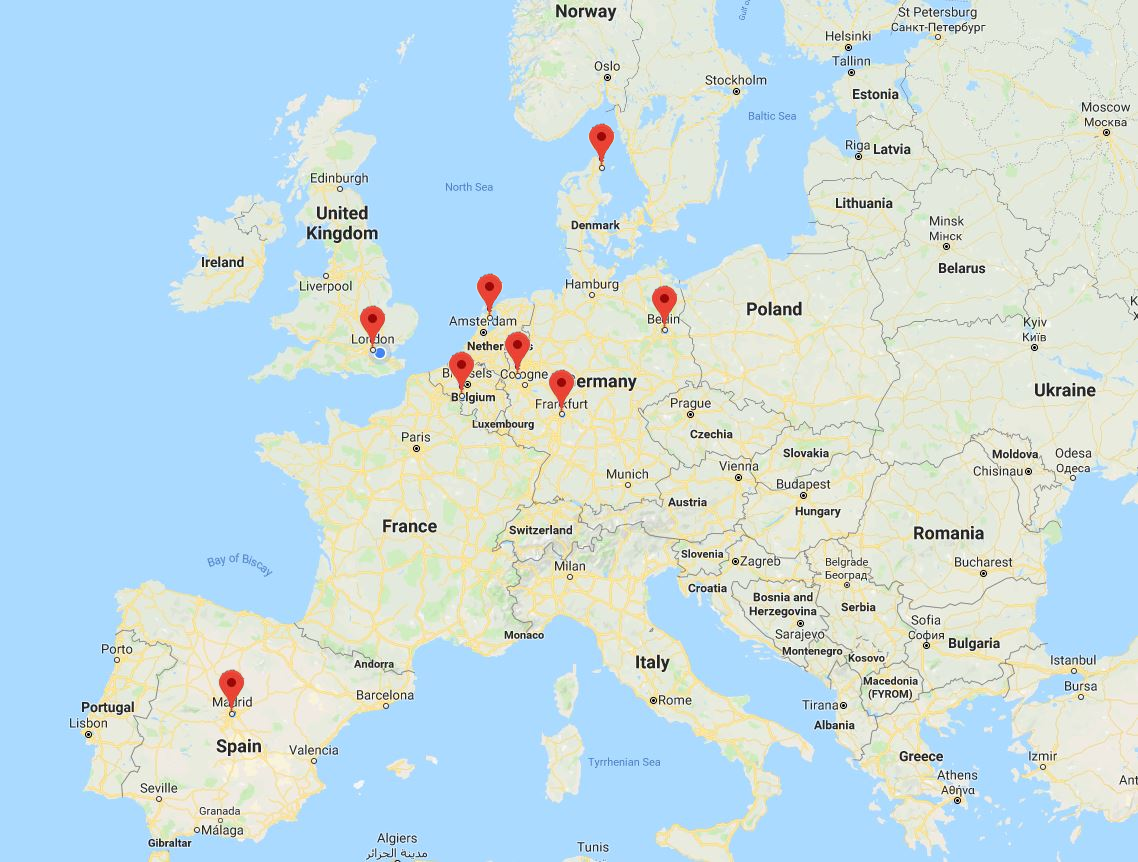 Click here to see our Holland Microsoft Data Centre presentation
Programme
Define scope of works with client and agree cost plan and programme of works for the project
Installation of site facilities
Establish site HVLV mains and sub mains distribution equipment and cabling systems.
Installation of a low voltage (415 volts) power distribution network for the construction site wide electrics, main project offices, welfare accommodation and security fence line system
Maintenance and adaptions to the M&E services throughout the project including the addition of LV commissioning/testing supplies
Phased removal of all M&E installations
Electrical
To a standard that is a semi-permanent installation
All services are backed by correct mA protected SEL units at source
RCDs within site areas are installed providing protection to both 230v & 400v supplies
HV 11kV/415 volts package substations in conjunction with UKPN
Associated earthing systems
LV (415 volts) mains and sub mains cable distribution network
Supply and installation of LV mains and sub mains distribution units
Electrical connections to, site offices, welfare facilities and subcontractors project accommodation units
Site wide external floodlighting including lighting for the main haul roads, car parks and sensitive security areas along with the lighting for over 3km of pedestrian walkways
General, specific and emergency internal lighting to buildings, an installation of over 1000 110 volts LED lights
110v Power drop festoons throughout the site areas that have a 16amp outlet every 5m to reduce trailing leads that would normally cause trip hazards
Installation of electrical supply connections to, welding points, commissioning supplies
Site wide small power supplies 110 volts, an installation of over 100 415 / 110 volts 10kVA transformers
Regular electrical testing, inspection and maintenance
Water / Drainage
Water and waste connections to project accommodation offices and welfare units
Effluent waste pipe installation to permanent discharge outlets
Potable water to all site areas including chlorination and carrying out monthly water quality checks including site wide chilled water drinking fountains
Security
CCTV installations (electrical supplies)
Personnel turnstiles (electrical supplies)
Traffic control barriers (electrical supplies)
Site Attendance
Health Safety and Environmental audits and reporting
Operatives Tool-Box Talks
Production of Method and Risk Assessments
Adaptions to temporary M&E services
Maintenance of project temporary M&E services
Breakdown cover
Phased removal of temporary M&E services
Completion and subsequent periodic testing and inspections of all temporary M&E installations including certification and reports throughout the project duration
For further information on any international enquiries please contact our overseas operations director
Anthony Neale
Telephone: +44 7412 591 090 | +31 617 541 738
Woodlands Group
Westerblokker 44,
1695 AH Blokker,
Netherlands.