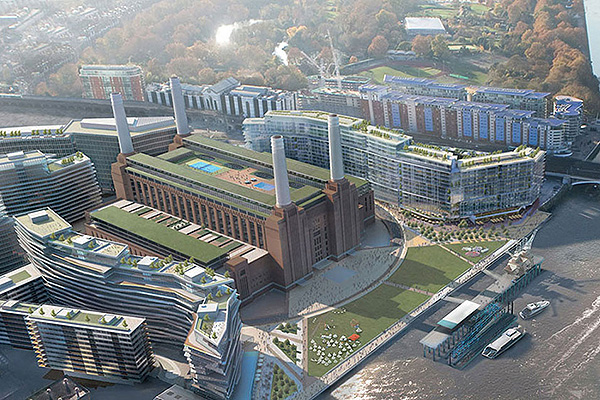 Woodlands are honored to have been awarded the site temporary services (Electrical, Plumbing & Security) from Skanska UK for Battersea Power Station. Battersea's four chimneys are iconic structures that are instantly recognisable and a historic part of London's skyline.
Battersea Power Station, which was fully decommissioned in 1983, and given Grade II* building status, is being redeveloped as part of a seven-phased, £8bn redevelopment project.
Construction works for the first phase of the project started in July 2013, while the preliminary works for the second phase, which involves the restoration of the Battersea Power Station, started in February 2014.
The design for the third phase, which primarily involves the creation of a new high street, which will serve as the main entrance to the entire Battersea development area by connecting it with the Northern Line Extension station.