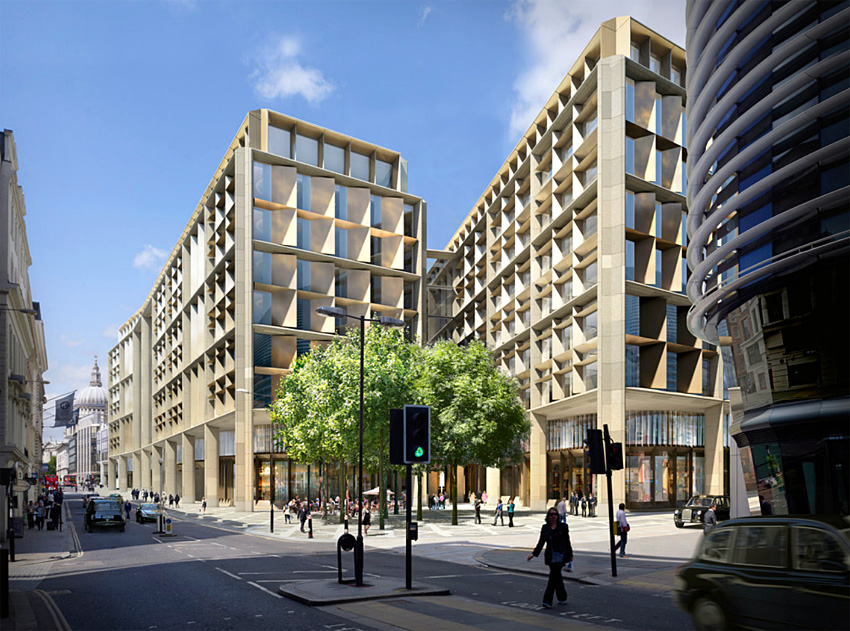 Woodlands are very proud to have been chosen by Sir Robert McAlpine to provide all of the site temporary services to the Bloomberg Place project. It is the biggest development in this city's buzzing financial district and will be Michael Bloomberg's new London headquarters.
A major challenge for Woodlands on this project was to design the temporary lighting with low energy consumption at the forefront of the mind. At the time of design there was very little technology in the way of a cost efficient option. Along with El Bjorn we came up with a design that was not only a low wattage LED fitting (12 watt) but also an extra low voltage (48 volt) supply.
By utilising this option there has been a saving of over 180,000 watts of energy.
Woodlands CEO, James Woodlands said "I am delighted that Sir Robert McAlpine have selected Woodlands to provide our first class site temporaries to such a high profile project"
Bloomberg Place will contain 100,368 square metres of office space, plus a further 4,433 square metres of ground floor retail.
When the previous building was being demolished, the ancient temple of Mithras from the Roman city of Londonium was dug up as the contractors worked their way through almost two millennia of detritus.