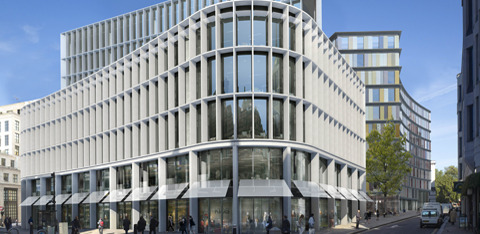 In the shadow of The Old Bailey Central Criminal Court and St Paul's Cathedral stands 1 & 2 New Ludgate. A project by Land Securities and Skanska Construction UK. Woodlands were chosen by Skanska to deliver all of the site temporary services.
Once again Woodlands are at the forefront of technology regarding the site temporary lighting. Using our low energy 48 volt "Martian" lights, the lighting design showed a significant reduction in energy consumption.
Woodlands and Skanska have worked on some of the most iconic buildings in London and New Ludgate will certainly be in that category.
The scheme occupies an island site at Ludgate Hill. It comprises two distinct buildings connected by a new public piazza.